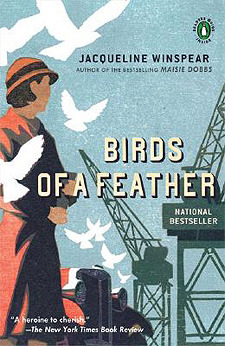 Having read the first Maisie Dobbs book a couple of years ago, I wasn't terribly intrigued and dying to read the next book.
I was a little underwhelmed with the first book, it was ok but Maisie wasn't the same as some of my other favorite female detectives.
Well I didn't want to write the series off all together so back then I bought the second book in the series and then just kept it in my TBR queue for a rainy day.
A 18 hour plane ride seemed like as good as any time to read the next book so I decided to pick it up.
It's the spring of 1930 and Maisie is still struggling to 'move on' from her post-war depression and continue to grow her detective agency. Her side kick Billy, is continuing to struggle with post war life and Maisie herself cannot move on from the love of her life returning from war beyond damaged. The only thing that Maisie has is her work.