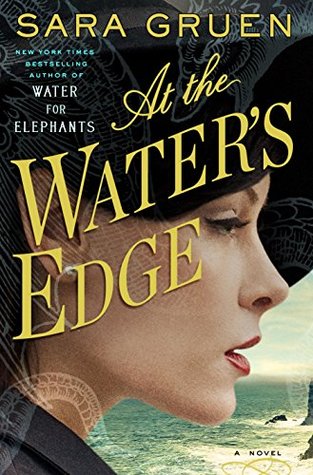 Maddie has not idea that New Years Eve 1942 is going to be a day where everything in her life changes The belle os the ball and Philadelphia society is married to Ellis and lives a life of shelter and privilege. While there is a war raging across the pond, Maddie and her husband Ellis aren't really that in touch with it.
Ellis and his best friend Hank should be enlisting in the war like all the other men their age but they both have medical conditions and aren't allowed to join. Ellis's father is beyond ashamed of his son's inability to enlist and reminds Ellis of it on a regular basis.
After an embarrassing episode at the New Years Eve party, Ellis and Maddie are cut off from Ellis's family and decide to board a supply boat to Scotland where they will search for the infamous Loch Ness monster.
Hank decides to join Ellis and Maddie in hopes that all of them will gain fame, fortune, and above all that Ellis will get back on his father's good graces.