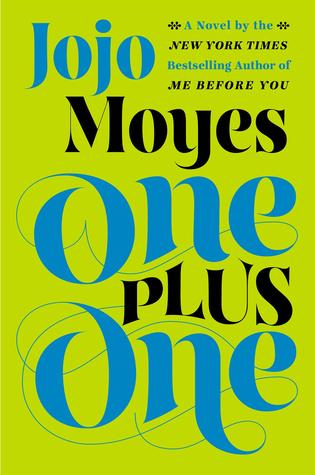 I've been a fan of Jojo Moyes since I read Me Before You last year. Since then I've read two more of her novels, The Girl You Left Behind and Silver Bay.
I love her storytelling style and her romances are usually unique, touching, and compelling. However, the last novel I read by her, Silver Bay, lacked some of her usual magic so needless to say I was hesitant to review One Plus One.
The reviews I had seen online though made me decide to read One Plus One, in hopes of recapturing some of the magic from Moyes earlier novels. I was glad that I decided to give this one a shot.
This novel is a numbers game! Jess Thomas is a single mom with two kids and two jobs. Her kids are a little on the different side. The daughter, Tanzie, is a mathematical genius and her eyeliner wearing son Nicky struggles to fit in.