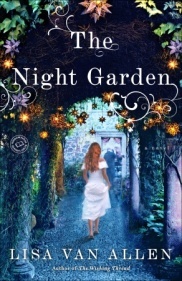 In upstate New York there is a small farm that appears to be just another farm in the country. Normal. Ordinary.
However the Pennywort farm is anything but ordinary and normal….it's magical. At the heart of the farm there is a magical garden full of imagination and color.
The locals have long said that entering the garden can gain insight to life's most difficult issues by just walking through the gates, ironically the garden's caretaker has never experienced any kind of revelation by entering the garden.
Olivia Pennyworth has been caring for the garden and has spent her entire life on the farm while harboring a dark secret which forces her to keep everyone at arms length…..until her childhood friend, Sam, shows up.