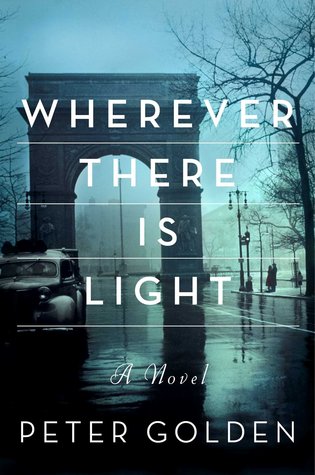 From the author of Comeback Love comes a sweeping, panoramic tale of twentieth-century America, chronicling the decades-long love affair between a Jewish immigrant and the granddaughter of a slave.
Julian Rose is only fifteen when he leaves his family and Germany for a new life in 1920s America. Lonely at first, he eventually finds his way first by joining up with Longy Zwillman and becoming one of the preeminent bootleggers on the East Coast, and later by amassing a fortune in real estate.
Kendall Wakefield is a free-spirited college senior who longs to become a painter. Her mother, the daughter of a slave and founder of an African-American college in South Florida, is determined to find a suitable match for her only daughter.
One evening in 1938, Mrs. Wakefield hosts a dinner that reunites Julian with his parents—who have been rescued from Hitler's Germany by the college and brings him together with Kendall for the first time. From that encounter begins a thirty-year affair that will take the lovers from the beaches of Miami to the jazz clubs of Greenwich Village to postwar life in Paris, where they will mingle with Sartre, Picasso, and a host of other artists and intellectuals. Through his years serving in American intelligence and as an interrogator at the Nuremberg trials, what Julian wants most is to marry and find the joy that eluded his parents. Kendall craves her freedom, and after trading her oil paints for a Leica camera, becomes a celebrated photographer, among the first American journalists to photograph the survivors of a liberated concentration camp. Yet despite distance, their competing desires, and the rapidly changing world, their longing for each other remains a constant in the ceaseless sweep of time.
Captivating and infused with historical detail, this is the epic tale of three generations, two different but intertwined families, and one unforgettable love story.
See the Raffelcopter link at the end of this post for a chance to win this stunning book! The giveaway begins at midnight on Oct. 1 and ends at midnight on Nov. 1.
About the Author
Peter Golden is an award-winning journalist and the author of six full-length works of non-fiction and fiction.
Some of his work has appeared in the Detroit Free Press Magazine, Albany Times Union, New Jersey Monthly, Microsoft's eDirections, Beyond Computing, Electronic Business, Midstream, The Forward and Capital Region Magazine.
Golden's Quiet Diplomat, a biography of industrialist and political-insider Max M. Fisher made the Detroit Free Press bestseller list. Among those he interviewed were Presidents Nixon, Ford, Reagan and Bush; Secretaries of State Kissinger, Haig and Shultz; and Israeli Prime Ministers Shamir, Peres and Rabin.
With J. Stanley Shaw, Golden wrote I Rest My Case: My Long Journey from the Castle on the Hill to Home, a memoir that chronicles Shaw's life from his childhood years under the supervision of the Brooklyn Hebrew Orphan Asylum in the 1930s to his career as one of the preeminent bankruptcy attorneys in the United States.
Golden re-interviewed Henry Kissinger, George Shultz and other world leaders, including Mikhail Gorbachev, for his nonfiction look at the Cold War, O Powerful Western Star (Gefen Publishing, May 2012).
His debut novel Comeback Love (Atria Books, April 2012) tells the story of a man and his romantic quest to find the women he loved and lost years before in the 1960s.
Golden grew up in South Orange and Maplewood, New Jersey, and lives today outside Albany, New York with his wife and son.
GIVEAWAY
a Rafflecopter giveaway
//widget-prime.rafflecopter.com/launch.js