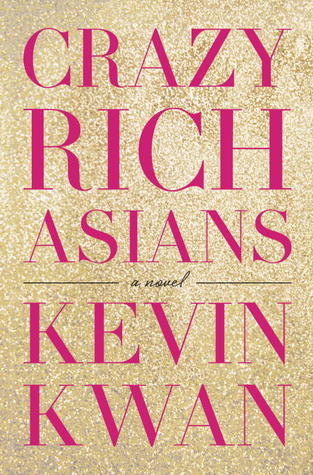 Like many people, I've seen the preview for the upcoming film Crazy Rich Asians and let's be honest, it looks really good–at least I think so anyway. It's definitely on my summer movie list at any rate.
I was thrilled to see that the movie was also based on a book and I was super excited to read it. I wasn't sure that I wanted to buy it but I put it on my library queue and waiting a surprising number of weeks to get it—seems like everyone else had the same idea as me.
When it came in I rushed to pick it up because clearly it was a popular book and I was excited to read it and find out what it was all about!
Crazy Rich Asians is the outrageously funny debut novel about three super-rich, pedigreed Chinese families and the gossip, backbiting, and scheming that occurs when the heir to one of the most massive fortunes in Asia brings home his ABC (American-born Chinese) girlfriend to the wedding of the season.