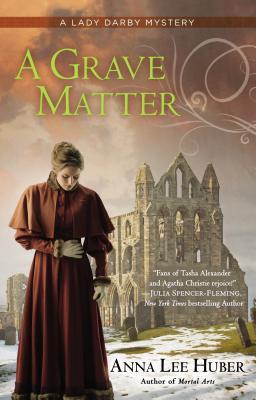 While my reviews of the Lady Darby mysteries are rather spread out, that does not mean that I read them sporadically. On the contrary, I read them in rather rapid succession but decided to spreat out the reviews so as not to overshadow other books that I had on my review calendar.
The Lady Darby mysteries have won a place in my heart as a beloved lady detective series, all thanks in part to the electric romance between her and Gage, and all the Gothic elements that I adore in books.
In this latest book, the Gothic element was a rather macabre burglary of sorts……stealing long dead skeletons. I loved the dark deserted graveyards and Abbeys, in remote locations of Scotland, paired with the creepy implication that perhaps the bodies rose from the dead.
Scotland, 1830. Following the death of her dear friend, Lady Kiera Darby is in need of a safe haven. Returning to her childhood home, Kiera hopes her beloved brother Trevor and the merriment of the Hogmanay Ball will distract her. But when a caretaker is murdered and a grave is disturbed at nearby Dryburgh Abbey, Kiera is once more thrust into the cold grasp of death.
While Kiera knows that aiding in another inquiry will only further tarnish her reputation, her knowledge of anatomy could make the difference in solving the case. But agreeing to investigate means Kiera must deal with the complicated emotions aroused in her by inquiry agent Sebastian Gage. (more…)