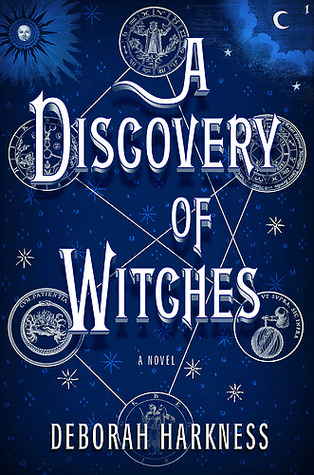 AllSoulsCon is coming! What is AlSoulsCon you ask? Well it's a fan-run one-day convention celebrating THE ALL SOULS TRILOGY, taking place September 12th in Los Angeles but available to fans all over the world via livestream. Deborah is attending, as is audiobook reader Jennifer Ikeda, and it's going to be an outstanding opportunity to meet them and fellow fans, enjoy AST-inspired food, wine, contests, and a lot more! You can see the schedule here, but highlights include:
Q&A sessions with Deborah Harkness and Jennifer Ikeda
A Renaissance Music Workshop, with performances by University of Southern California musicians and featuring original compositions by Isaias Garcia
A fan panel (details to come)
There are a lot more events happening so be sure to check out their website for more exciting details!
Thanks to the All Souls publisher, Penguin/Viking and the people at AllSoulsCon, I am able to offer a virtual ticket for giveaway—the winner will be able to attend the Con from anywhere by computer.
So with that bit of exciting news, here is how to enter the giveaway!
Giveaway runs 8/26/15 to 9/1/15
Winners will be announced 9/2/15.
(how to enter)
On this blog you must leave a comment to be entered in the giveaway.  Your comment MUST include your email so I can contact you….if you do not enter an email in the comments your entry will be void. Winners will be notified by email the day after the giveaway closes and have five days to respond, it not another winner will be chosen. 
(GIVEAWAY OPEN TO US ONLY AND NO PO BOX)
Make sure you note if you have done the following for more chances to win: Tweet about the giveaway (+1), share on Facebook (+1), like The Lit Bitch on Facebook (+1), follow The Lit Bitch on Twitter (+1), subscribe to The Lit Bitch's blog (+1). Tweet/RT about the giveaway (+1). Share about the giveaway (+1).