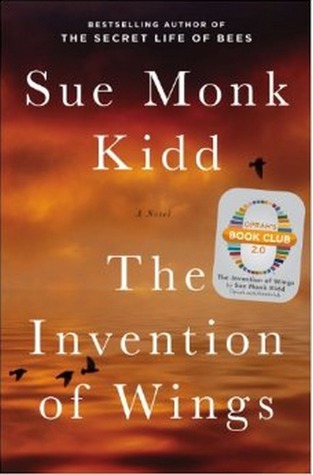 Have you had a chance to read one of the hottest books released this year?THE INVENTION OF WINGS was on Goodreads recently as a finalist in the Best Historic Fiction category for 2014.
I also reviewed it last year and loved it. It's a fantastic tale of two sisters, and a story that you won't soon forget!
Thanks to the Publisher, I am ecstatic to be able to offer a copy of THE INVENTION OF WINGS for your enjoyment! Giveaway is for one paperback copy.
Giveaway runs 5/4/15 to 5/10/15
Winners will be announced 5/11/15.
(how to enter)
On this blog you must leave a comment to be entered in the giveaway.  Your comment MUST include your email so I can contact you….if you do not enter an email in the comments your entry will be void. Winners will be notified by email the day after the giveaway closes and have five days to respond, it not another winner will be chosen. 
(GIVEAWAY OPEN TO US ONLY AND NO PO BOX)
Make sure you note if you have done the following for more chances to win: Tweet about the giveaway (+1), share on Facebook (+1), like The Lit Bitch on Facebook (+1), follow The Lit Bitch on Twitter (+1), subscribe to The Lit Bitch's blog (+1). Tweet/RT about the giveaway (+1). Share about the giveaway (+1).