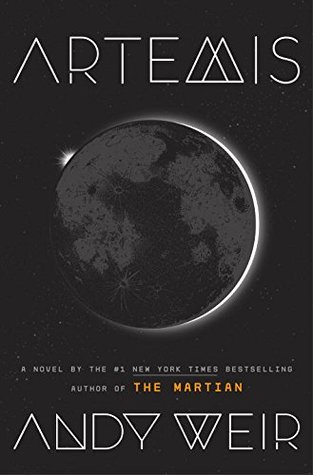 This book is everywhere. It's all over my Instagram. It's all over my Twitter. It's front and center in every bookstore in my city. It won for best Sci Fi on Goodreads. The cover is interesting, eye catching, and cool! The hype around this book is real. People are basically fighting to read this book.
So imagine my luck when I found it on the 'Lucky Day' display at my local library! I immediately check it out and was excited to see what all the fuss was about.
Sci Fi isn't a genre that I read a lot of but I love science and space and I loved The Martian (film, I haven't read the book yet). The hype (in that moment seeing it at my library) was real for me. I grabbed it and headed home to start reading.
Jazz Bashara is a criminal.
Well, sort of. Life on Artemis, the first and only city on the moon, is tough if you're not a rich tourist or an eccentric billionaire. So smuggling in the occasional harmless bit of contraband barely counts, right? Not when you've got debts to pay and your job as a porter barely covers the rent. Continue reading "Review: Artemis by Andy Weir" →