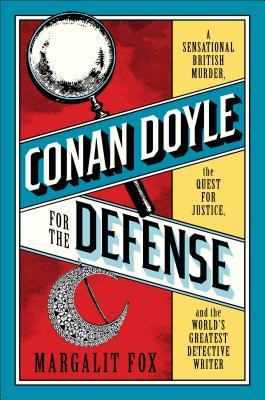 If you are like me, you probably only think of Sherlock Holmes when you hear the name Arthur Conan Doyle. I had no idea that he was like a real life Sherlock as well!
When this book came across my desk for review I was immediately intrigued because the more I thought about it, I knew basically nothing about the man who created the world most famous detective.
It actually makes sense that Conan Doyle was a real life detective, he obviously wrote with such authority on the subject that it's embarrassing that  I didn't put it together before.
This book caught my eye and I immediately wanted to learn more about Sir Arthur Conan Doyle and how he played detective and ultimately wrote the most well known mysteries in history!  Continue reading "Review: Conan Doyle for the Defense: The True Story of a Sensational British Murder, a Quest for Justice, and the World's Most Famous Detective Writer by Margalit Fox" →