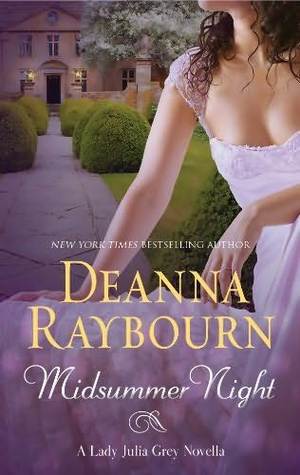 So I rarely do anything by halves…..especially when it comes to reading! Though I tend to shy away from novellas because I always feel they are incomplete or just fluff but something compelled me to read this Lady Julia novella.
On one hand, it was simply fluff but on the other hand I wanted to read in detail about Lady Julia and Brisbane's wedding so I spent the $1.99 and bought the novella!
This 'mystery' basically covers the days leading up to the wedding with a little case of hidden identity thrown in. Lady Julia wants nothing more than to marry her friend and sort of colleague, Nicholas Brisbane.
The wedding is happening at her father's estate on Midsummer Night. All of English society is going to be there, even the gypsies have made camp on her father's land hoping for an invitation to the nuptials.
Even a former villain makes an appearance hoping to score big with all the wealth staying at the Abbey.