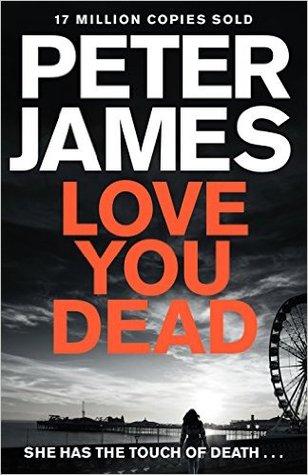 This is the fall of more modern thrillers for me, particularly ones set in England. I love love love British thrillers and when I heard this one was set in Brighton, I was all over it! I haven't read anything by Peter James or heard anything about him, so this was a completely new author for me.
Jodie Bentley had two dreams in life – to be beautiful and rich. She's achieved the first, with a little help from a plastic surgeon, and now she's working hard on the second.
Her philosophy on money is simple: you can either earn it or marry it. Marrying is easy, it's getting rid of the husband afterwards that's harder, that takes real skill.
Detective Superintendent Roy Grace is feeling the pressure from his superiors, his previous case is still giving him sleepless nights, there have been major developments with his missing wife Sandy, and an old adversary is back.
But worse than all of this, he now believes a Black Widow is operating in his city. One with a venomous mind . . . and venomous skills. Soon Grace comes to the frightening realization that he may have underestimated just how dangerous this lady is.