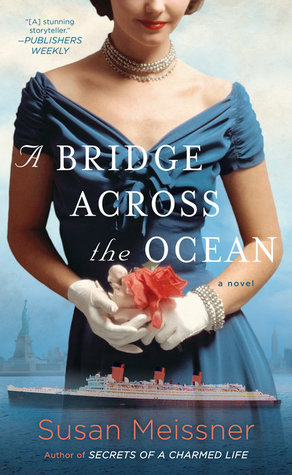 After reading Stars Over Sunset Boulevard, I was really impressed with Susan Meissner's writing. I started out not really in the mood to read her book and then I was sucked into the story and enjoyed the characters and plot so much that I was pretty bummed when it was over.
So obviously I had experience with Meissner's writing before this book, so when it came across my desk for review it was an easy yes however her name wasn't what caught my eye about this book. The name only cemented my acceptance to review it….what got me was the cover. I am absolutely in love with the beauty of this cover. It hints at glamour and romance and the colors worked so well that I couldn't pass it up.
February, 1946. World War Two is over, but the recovery from the most intimate of its horrors has only just begun for Annaliese Lange, a German ballerina desperate to escape her past, and Simone Deveraux, the wronged daughter of a French Resistance spy.
Now the two women are joining hundreds of other European war brides aboard the renowned RMS Queen Mary to cross the Atlantic and be reunited with their American husbands. Their new lives in the United States brightly beckon until their tightly-held secrets are laid bare in their shared stateroom. When the voyage ends at New York Harbor, only one of them will disembark…