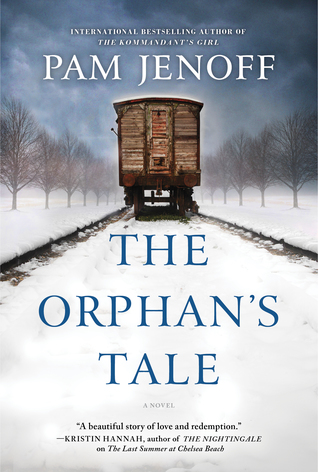 I am excited to announce that I will be reviewing this book in March but I couldn't wait to share a little teaser of this book with you my Dear Readers!
Pam Jenoff won me over with her novel THE LAST SUMMER AT CHELSEA BEACH which was fantastic. So seeing this latest book about to hit the shelves made me really excited!
If you love dramatic, elegant writing and first rate story telling, then this is an author you don't want to pass up! I am thrilled to have an except from THE ORPHAN'S TALE, Jenoff's latest book for you to check out today!
But first here is a little summary of THE ORPHAN'S TALE!
Seventeen-year-old Noa has been cast out in disgrace after becoming pregnant by a Nazi soldier during the occupation of her native Holland. Heartbroken over the loss of the baby she was forced to give up for adoption, she lives above a small German rail station, which she cleans in order to earn her keep.
When Noa discovers a boxcar containing dozens of Jewish infants, unknown children ripped from their parents and headed for a concentration camp, she is reminded of the baby that was taken from her. In a moment that will change the course of her life, she steals one of the babies and flees into the snowy night, where she is rescued by a German circus.
The circus owner offers to teach Noa the flying trapeze act so she can blend in undetected, spurning the resentment of the lead aerialist, Astrid. At first rivals, Noa and Astrid soon forge a powerful bond. But as the facade that protects them proves increasingly tenuous, Noa and Astrid must decide whether their unlikely friendship is enough to save one another—or if the secrets that burn between them will destroy everything.
EXCERPT