Please join us for an excerpt tour for I Invited Her In About I Invited Her In
Hardcover: 432 Pages
Publisher: MIRA; Original edition (February 5, 2019)
Imagine the worst thing a friend could ever do.
This is worse.
When Mel receives an unexpected email from her oldest friend Abi, it brings back memories she thought she had buried forever. Their friendship belonged in the past. To those carefree days at university.
But Abi is in trouble and needs Mel's help, and she wants a place to stay. Just for a few days, while she sorts things out. It's the least Mel can do.
After all, friends look out for each other, don't they?
I Invited Her In is a blistering tale of wanting what you can't have, jealousy and revenge from Sunday Times bestseller Adele Parks.

Purchase Links
About Adele Parks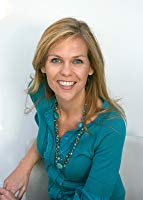 Adele Parks one of the most-loved and biggest-selling women's fiction writers in the UK. She has sold over 3 million books and her work has been translated into 25 different languages.
1500+ 5 star reviews have kindly been written by her fans on Amazon.co.uk 🙂
She has published 15 novels in the past 15 years, all of which have been London Times Top Ten Bestsellers.
Adele was born in the North East of England, in 1969. She enjoyed a traditional 1970's childhood, watching too much TV and eating convenience food because nobody minded if kids did that in those days. Since graduating from university, where she studied English Language and Literature, she worked in advertising and as a management consultant. In 2010 Adele was proud to be awarded an honorary doctorate of Letters from Teesside University.
Connect with Adele
Excerpt
3
Melanie
I don't work on Mondays, which today I am particularly glad about. I can't wait to get home from drop-off and reread Abi's email.
Dearest Mel,
Well, I'm sure I'm a blast from the past and the very last person you'd expect to see pop up in your inbox. I know we haven't managed to stay in touch as much as we'd both per­haps have liked, but we are friends on Facebook and I've al­ways enjoyed reading your posts. Although why don't you post more pictures?! I'd love to see how your family have grown. I flatter myself to think you might have caught one or two of mine over the years and have perhaps kept up with my news. The truth is, I've been thinking of you so often recently. I just had to reach out. It felt like the right time.
Things aren't going as well for me as one might hope.
In fact, things are bloody awful. Naturally, when things are bloody awful you turn to your old friends, don't you?
Rob and I are divorcing. There. I might as well just say it (or at least write it). I'll have to get used to admitting it, I suppose. I imagine it will get easier to do so, although right now my heart is breaking. I mean that sincerely, no hyperbole. I can feel it crack. Have you ever felt that, Mel? I hope not.
It's the usual story. Tragic only in its repetitiveness. He was having an affair. With his (much!) younger PA. I found them together in our bed. Can you imagine? It's not like he couldn't afford a hotel, it was just cruelty. I can only assume he wanted me to find out.
I am at a loss. I can't go into work as he is, to all intents and purposes, my boss. I'm sure you know about our careers. I find most of my English friends keep up with what's going on with me. He exec-produces my show; practically owns the channel, as a matter of fact. The humiliation. Everyone must have known before me. The wives are always the last to find out.
I've decided to travel home to England. Maybe find some work there. I need a change of scene. I have nothing to keep me here in the States. We never had children so I'm not tied by schools or whatever. My plans are vague. I'll call in on my mother—my father died four years ago. I wanted to look up my old friends. I thought perhaps we could meet for a drink. Wouldn't that be lovely? Reminisce over old, less complicated days.
I'll be arriving in London on 20 Feb. Where do you live now? I'm guessing London, everyone does. Let me know. Phone number below.
Love, Abigail
Excerpt Tour Stops
Thursday, November 1st: Helen's Book Blog
Friday, November 2nd: Chick Lit Central
Monday, November 5th: Novel Gossip
Tuesday, November 6th: A Holland Reads
Wednesday, November 7th: Broken Teepee
Thursday, November 8th: Cheryl's Book Nook
Thursday, November 8th: The Lit Bitch
Friday, November 9th: Books a la Mode
Monday, November 12th: From the TBR Pile
Monday, November 12th: Books and Spoons
Tuesday, November 13th: Palmer's Page Turners
Wednesday, November 14th: Girls in Books
Thursday, November 15th: A Dream Within a Dream
Friday, November 16th: Rad Babes Read
Monday, November 19th: Bewitched Bookworms
Monday, November 19th: Stuck in Books
Tuesday, November 20th: Books and Cats and Coffee
Tuesday, November 20th: The Book Diva Reads
Wednesday, November 21st: She Reads With Cats
The kettle has boiled by the time I've read the email through twice. I make myself a cup of tea, add a spoon of sugar, which I rarely take. I need something sweet.
She is right, I have never imagined I'd see a note from her in my inbox. True, we are Facebook friends—I remember send­ing her a request on impulse one evening a few years ago. I'd had a glass of wine or two, otherwise I'd probably never have done it. Her name was suggested to me because I'm Facebook friends with a few people from my days at uni. I'd been a little surprised when she accepted it. Surprised and flattered.
Abigail Curtiz's attention is still to be coveted. Perhaps more so now as she is famous. Not A-lister-movie-star famous but someone who makes her living by appearing on TV—that seems glamorous enough to me. As far as I'm aware, she has never 'liked' any of my posts. I haven't liked hers either. Doing so would seem impertinent, pushy.
She's right about something, though: I have kept abreast of her news via Facebook. And Google. And Wikipedia. And the occasional celeb mag search, if I'm honest. Of course, I looked her up.
She married Rob Larsen. They've been together since we were at university. A good innings, some might say. An abso­lute tragedy therefore that it's ended the way it has. I'm sorry for her. Truly. Her heart is breaking. She aches. The confession, so bold and frank, moves me. It shows a level of trust and con­fidence in our old, neglected friendship.
I wonder whether Rob has had affairs throughout their mar­riage. Perhaps. I've long since thought he was arrogant. Cold. It must be a dreadful position to be in.
Abi isn't exaggerating in her letter. Her career is entirely wrapped up in his, I know from all my searches. They are a golden couple of TV, with the Midas touch, stronger together, bigger than the sum of the parts. Until now, I suppose.