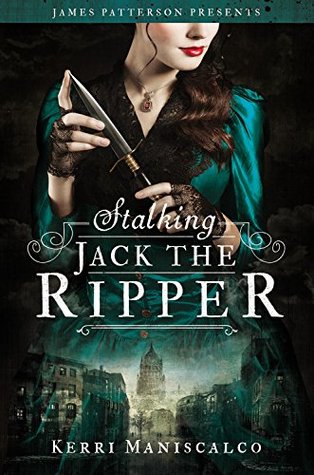 Having a library card is the best thing in the world. After seeing this book on a few Instagram pages, I was lured in by the cover and title.
I wasn't really sure I wanted to buy it though so I put a hold on it at my local library. After waiting three weeks for it to be returned, I was finally able to pick it up!
This is one of those times that I am so thankful for library cards.
Seventeen-year-old Audrey Rose Wadsworth was born a lord's daughter, with a life of wealth and privilege stretched out before her. But between the social teas and silk dress fittings, she leads a forbidden secret life.
Against her stern father's wishes and society's expectations, Audrey often slips away to her uncle's laboratory to study the gruesome practice of forensic medicine. When her work on a string of savagely killed corpses drags Audrey into the investigation of a serial murderer, her search for answers brings her close to her own sheltered world (summary from Goodreads).
Continue reading "Review: Stalking Jack the Ripper (Stalking Jack the Ripper #1) by Kerri Maniscalco" →