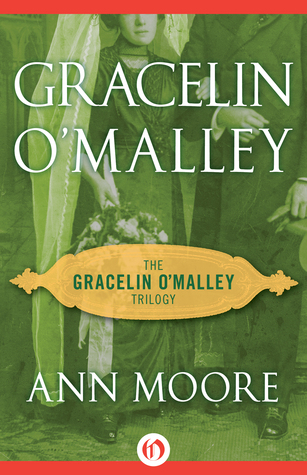 In Ireland, poverty is dominating the country throughout the 19th century. It's a time of British rule and the Irish people need to make some concessions in order to survive to famine.
Gracelin (Grace) is forced to put aside what dreams she had for herself and marry an English lord, Bram, to save her family from ruin.
Though her brother encourages her to hold out and wait for love, Grace proceeds with the marriage.
Initially the marriage seems like it will workout. Bram seems tender and gentle but after a time his true colors begin to shine though and their marriage rapidly becomes one of promise, to nothing short of a nightmare.
Set against the backdrop of the potato famine and Irish rebellion, this is a novel full of heartbreak with strong characters who are full of pride, strength, and face overwhelming circumstances but remain tenacious.
I would classify this novel more as a family saga/historic fiction/Christian fiction/romance, rather than strictly a romance. There were romantic elements in the book but I don't know that it was enough for me to consider it a true romance. There were also aspects of it that could classify it as Christian fiction as well. Faith played a large part in the novel as a way of helping the characters through difficult times.
Because it was marketed as a romance, I guess I was expecting more romance. There was romance in the book, but for me it just didn't qualify as one. I guess maybe because it was thick with so much historic details that the romance was more secondary and thus 'washed out'. There was a lot of telling rather than showing when it came to Grace's love story for me. It seemed a bit staged rather than passionate for my liking.
Personally, I know very little about Irish history and to be perfectly honest it doesn't really appeal to me either. So when I read historic novels set in Ireland, they need to bring something of interest to the table, whether it's romance or strong characters, or a mystery etc…..something.
This novel distinguished itself with strong, intriguing characters and a heartbreaking story. The historic detail is rich and exceptionally detailed. To balance out the immense historic detail, the author designed equally strong characters who grew and developed throughout the novel.
Grace, for me, was a little too perfect but nevertheless she was strong and resilient. When faced with tragic and often difficult situations, she never cowered and always met each challenge head on. If hadn't been so 'perfect' I think I would have liked her more. That's not to say I didn't love her, I did….I really admired her character but at the same time I think she would have been a more believable character had she been a little more flawed.
The supporting characters were also well written. One which stood out for me, besides Grace of course, was Morgan McDonagh. He was an ambitious and  devoted patriot. The other characters are all presented in a well thought out fashion and are all strong and memorable in their own unique ways.
I struggled with the rating of this book. On one hand, I really really enjoyed it. It's a great family saga in the spirit of other saga's like The Thornbirds or Susan Howatch's Cashelmara.
But I was expecting romance. Susan Howatch's novel Caselmara was also set in Ireland and was also a family saga but for me her novel had more romance than this one. I was expecting more in that regard. However, just because I was expecting more passion doesn't mean that I didn't enjoy the book.
It was a little dense because of all the history and I didn't read it quickly but I did enjoy watching how the characters reacted to the challenges they faced. And for some reason, this book was oddly magnetic. While I read it more slowly and though I didn't have a lot of interest in the Irish politics….I found myself draw into the story telling style and the characters. I felt invested in them and the story and wanted to know how it was all going to end up.
One final note, I am not a fan of this editions cover art. It seemed dated and just didn't do the book justice. There was so much to love about this book and sadly, the cover does nothing to bring that feeling to life for me. I would probably pass this one up if I saw it on the shelf, and that's sad because it's such a great read. I think the cover should be a little more eye catching and engaging.
I liked that it wasn't all sugar, spice, and everything nice with a happy ending etc…it felt more realistic and raw….it was a sweeping, sad, memorable tale that will stick with readers long after you have finished it.
Challenge/Book Summary:
Book: Gracelin O'Malley (Gracelin O'Malley #1) by Ann Moore
ebook, 400 pages

Published September 30th 2014 by Open Road Media Romance (first published January 1st 2001)

ISBN 1453272933

(ISBN13: 9781453272930)

Review copy provided by: Publisher in exchange for an honest review
This book counts toward: NA
Hosted by: NA
Books for Challenge Completed: NA
Recommendation: 4 out of 5
Genre: historic fiction, Christian fiction, romance, Irish lit
Memorable lines/quotes: NA