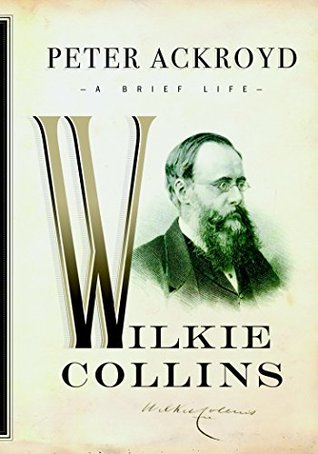 Biographies and non fiction are always such an interesting genre for me. It must be such a challenge trying to research a person or subject so famous or well known and still be able to bring something 'new' to the table. Not to mention write a book that doesn't read like a boring history timeline with a bunch of dates and milestones in a person's life.
So I am always intrigued when non fiction and/or biographies come across my nightstand for review, if the person or subject interests me I usually give it a go. Wilkie Collins has been a very interesting literary figure for me since I read Drood by Dan Simmons a few years ago. While I didn't really like the book itself that well…..the character Wilkie Collins appealed to me so much that I read his novel The Woman in White a short time later.
I have yet to read his magnum opus, The Moonstone, but I have it and am waiting for the perfect stormy fall night to start it. Something about Collins says 'dark and stormy night' to me. I don't know much about Collins's life or literary career besides these two popular books…..Collins often get's obscured by Charles Dickens as they are both writers of the same period. So when this biography came across my nightstand for review, I did not hesitate to agree….the English Literature major in me was crying out to learn more about this often skipped over author!
Continue reading "Review: Wilkie Collins: A Brief Life by Peter Ackroyd" →