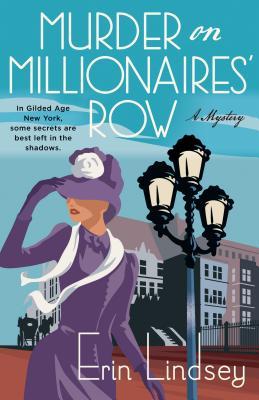 As soon as this book arrived at my house, I had to fight off people who wanted to borrow it with a stick. I am not even kidding. It arrived in the afternoon and by the night time, it was MIA.
My mom was watching my kid and she was looking for something to read and found this one  in my sea of books and refused to give it up when I got home. She was hooked on the character and story so I knew I wasn't getting it back for at least a week.
I finally got it back last week and was able to start reading it. My mom loved it and I was excited to see if it inspired similar feelings for me. When it arrived the first thing that caught my eye was the cover. I absolutely love the purple dress and design of this cover.
It stands out and instantly makes me think of a Maisie Dobbs mystery or other similar historical mysteries…..but theres a paranormal twist in this one and I was eager to see how that played out in this book. Continue reading "Review: Murder on Millionaires' Row by Erin Lindsey" →