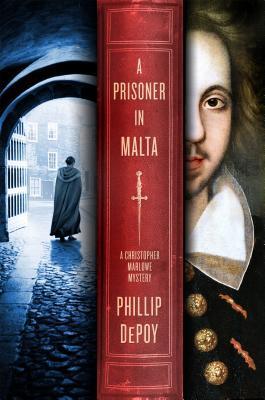 Someone is plotting to kill Queen Elizabeth. The Queen's spymaster Sir Francis Walsingham has changed the nineteen year old Christopher Marlowe with tracking down the truth of this impending threat.
The only thing anyone knows for sure is there is a prisoner who has information about the plot and Walsingham feels sure that Marlowe can rescue the prisoner and discover what there is to know about the threat. Christopher Marlowe has quite the reputation….he's known as a brawler, womanizer, genius, and social upstart at Cambridge.
His investigation will take him through a treacherous world of Catholic sympathizers, the Spanish government, and double agents…..this isn't going to be an open and shut case…..it will challenge Marlowe in many ways! But can he solve the case before it's too late?
Continue reading "Review: A Prisoner in Malta by Phillip DePoy" →