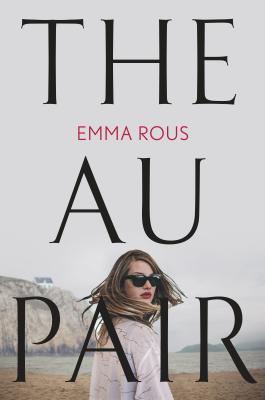 This book came across my desk in the early fall for review and I was intrigued because it claims to be for fans of Kate Morton and VC Andrews….specifically stating that this is the book that would be born if Morton and Andrews had a book baby.
Now I have not read VC Andrews but I absolutely love Kate Morton so I was eager to see how this book stacked up to this high praise.
I love books about old buried family secrets and this book promised that and so much more, so I agreed to put this book on my reading radar for the winter.
Seraphine Mayes and her twin brother Danny were born in the middle of summer at their family's estate on the Norfolk coast. Within hours of their birth, their mother threw herself from the cliffs, the au pair fled, and the village thrilled with whispers of dark cloaks, changelings, and the aloof couple who drew a young nanny into their inner circle.
Now an adult, Seraphine mourns the recent death of her father. While going through his belongings, she uncovers a family photograph that raises dangerous questions. It was taken on the day the twins were born, and in the photo, their mother, surrounded by her husband and her young son, is beautifully dressed, smiling serenely, and holding just one baby.
Who is the child and what really happened that day?
One person knows the truth, if only Seraphine can find her (summary from Goodreads).
As I said, there has been a ton of hype for this book and there is always a part of me that worries when I hear a lot of hype. It's been all over my social media lately and I just hoped that I didn't make a mistake agreeing to read this book so early on…..I started to get worried that maybe this book wouldn't live up to the hype.
In my experience big hype book have been about 50/50 so I was worried and honestly not really that excited to read this book as the date drew near. However, from the second I opened this book—-it was clear that I had nothing to worry about. From the first sentence, this book proved absolutely worth the hype.
It was a strong, thriller and it also had a number of gothic elements that made it even more thrilling to read. I was completely wrapped up in the story and characters and eager to see how things resolved. there are mysteries, dark family secrets and truths, lies, and deception. This book was fantastically written and was a quick read.
This was a book that I easily could have read in one sitting but I choose to space it out over a few days so I could enjoy it and savor the story rather than rush through until the end. Don't get me wrong—-I could easily have raced through it because it was so good, but I didn't so that I wouldn't miss anything.
There were a lot of different plot twists and things happening that I was anxiously turning the page to fine out what happened. This is Rous's first novel and I am super impressed by her writing style and story weaving. I am eager to read more by her, I loved how I was guessing at the plot and who the twins belonged to all the way up until the end, and I loved how dark and twisted this story was. It was my first read of 2019 and what an impressive book. I have no doubt that this will be a big seller in 2019!
Book: The Au Pair by Emma Rous
Paperback, 384 pages

Expected publication: January 8th 2019 by Berkley Books
This book counts toward: NA
Hosted by: NA
Books for Challenge Completed: NA
Recommendation: 5 out of 5
Genre: mystery, thriller, suspense
Memorable lines/quotes: