When this book first came up for review, I simply couldn't pass it up. I have had The Painted Girls on my TBR since it came out in 2013 so when I saw that this book was by the same author, I knew it was a no brainer….I simply had to read this book!
I love historical fiction and it's always so hard for me to pass on a historical fiction book because I always enjoy them so much. But sometimes with any genre, it can start to feel stale. Over the years, I have started taking systematic breaks from historical fiction in favor of thrillers or horror just to change things up.
But I always end up back at the genre that I love which is what happened with this one. I knew that it was set more in the ancient Roman world rather than the traditional Tudor, Victorian, or WWII eras that are so popular in historical fiction. That immediately set it apart and I couldn't wait to check it out!
Summary
In a world of pagan traditions and deeply rooted love, a girl in jeopardy must save her family and community, in a transporting historical novel by nationally bestselling author Cathy Marie Buchanan.

It's the season of Fallow, in the era of iron. In a northern misty bog surrounded by woodlands and wheat fields, a settlement lies far beyond the reach of the Romans invading hundreds of miles to the southeast. Here, life is simple–or so it seems to the tightly knit community. Sow. Reap. Honor Mother Earth, who will provide at harvest time. A girl named Devout comes of age, sweetly flirting with the young man she's tilled alongside all her life, and envisions a future of love and abundance. Seventeen years later, though, the settlement is a changed place. Famine has brought struggle, and outsiders, with their foreign ways and military might, have arrived at the doorstep. For Devout's young daughter, life is more troubled than her mother ever anticipated. But this girl has an extraordinary gift. As worlds collide and peril threatens, it will be up to her to save her family and community.

Set in a time long forgotten, Daughter of Black Lake brings the ancient world to life and introduces us to an unforgettable family facing an unimaginable trial.  (summary from Goodreads)
Review
What I wasn't expecting from this book was the un-put-down-able-ness of it. This one had a lot of action, heart, and intrigue that held my interest and made me read into the late hours of the night. I haven't read a ton of historical fiction set during this time and I was absorbed in it and wanting to learn more and more about the time, place, and characters. I really really loved the time period and premise of this one. Not to mention that the author had a wonderful prose and style that also held my interest.
This book wasn't just about Romans or Roman rule but more about the Druids and the bog dwellers their culture which isn't a time or period that I know much about so I found this one fascinating for that reason alone but when you add in the elegant story and writing style, then it makes for a total package for me. I also liked that the story focused on the Druid/bog dwellers rather than the Romans which are such a tempting group to write about. Here the author focuses on the untold story of these people sure a time when Christianity and Rome were new to these simple people.
The timeline in this story was well done and mostly easy to follow. There were a couple of times when I either misread or misunderstood something that was happening in the story such as a vision or a memory, but other than that I felt that the pacing and flow of the novel were well executed and enjoyable. I mean I read it in two days so it was definitely enjoyable for me!
While the story, characters, and plot were interesting and help my attention, I think what really shined about this novel was the history and time period. What a different and unique choice! I loved it and thought that fact alone made this book!
I am actually part of a progressive excerpt tour for this book and I am so excited to bring you all a part of this book for your reading pleasure and if you want to read more then be sure to follow along on the tour with all the stops listed below!
Excerpt
Of course she knew him. Only three dozen of the bog dwellers were youths, and he was a tradesman, one of the high‑ranking Smith clan—thirty‑four strong, and easily the largest and most prosperous a tBlack Lake. He was the youngest of six brothers, born after a gap of six years, and the only brother not yet joined in union with a mate. His clan's round house, where they would celebrate that night, measured twice the breadth of any other. Inside, the low benches and sleeping pallets were heaped in skins and furs, and the shelves teemed with flagons and serving platters. His father—Old Smith—supplied the bulk of the accompaniments for the bog dwellers' feasts. He fed and clothed a pair of orphan hands, an old woman without kin, and the family of a man crushed when an elm was felled. His wealth and generosity had established him as the uncontested First Man at Black Lake, and as such, he decided when the fields would be sowed and reaped, when the stores of grain and roots would be rationed, when an ox would be replaced or a ewe slaughtered and offered to the gods. Young Smith was already the tallest among the brothers, and though his bulk had yet to catch his height, his broad shoulders foretold the strength that would one day assist him in his clan's forge. There was talk, too, that his father entrusted him alone with the most delicate bits of ironwork, that he accompanied his father, more so than his brothers, as he inspected the fields or adjudicated the bog dwellers' grievances. He was a boy much discussed among Black Lake's maidens—his assured future, also his muscled shoulders and forearms, his pleasing face.
Book Info and Rating
Hardcover, 320 pages
Expected publication: October 13th 2020 by HarperCollins Publishers 
ISBN1443452645 (ISBN13: 9781443452649)
Free review copy provided by publisher, Harper Collins, in partnership with TLC Virtual Book Tours, in exchange for an honest review. All opinions are my own and in no way influenced.
Rating: 4.5 stars
Genre: Historical fiction
WHERE TO BUY (AFFILIATE LINKS)
Book Tour Stops
Tuesday, October 6th: Savvy Verse & Wit – Excerpt 1
Wednesday, October 7th: Lit and Life – Excerpt 2
Thursday, October 8th: The Lit Bitch – Excerpt 3
Friday, October 9th: Reading Reality – Excerpt 4
Monday, October 12th: Instagram: @mommaleighellensbooknook
Tuesday, October 13th: 100 Pages a Day…Stephanie's Book Reviews – Excerpt 5
Wednesday, October 14th: Instagram: @shereadswithcats
Thursday, October 15th: Diary of a Stay at Home Mom – Excerpt 6
Friday, October 16th: Instagram: @shelovesthepages
Monday, October 19th: Into the Hall of Books – Excerpt 7
Tuesday, October 20th: She Just Loves Books – Excerpt 8
Wednesday, October 21st: Hopelessly Devoted Bibliophile – Excerpt 9
Thursday, October 22nd: Kahakai Kitchen – Excerpt 10
Friday, October 23rd: Instagram: @compulsivereadersblog

Purchase Links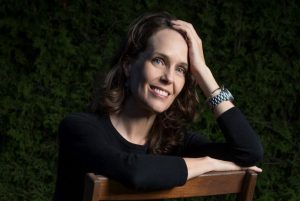 About Cathy Marie Buchanan
Cathy Marie Buchanan is the author of the nationally bestselling novels The Day the Falls Stood Still and The Painted Girls. She lives in Toronto.
Find out more about Cathy at her website, and connect with her on Facebook and Instagram.