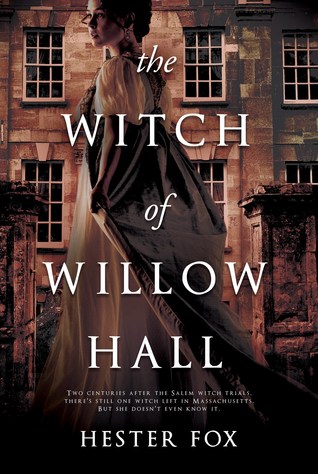 This book has been all over my social media this October. With the word 'witch' in the title, its hardly a surprise that it would be trending throughout the most 'haunted' month of the year.
Sometimes with books that receive so much hype, it's hard to decide if it's worth the read or not. I was intrigued by the combination of historical fiction and fantasy/paranormal.
The early nineteenth century isn't really my favorite period, but I was interested enough in the mixture of genres that I was eager to read this one and find out of the hype was indeed worth it.
New Oldbury, 1821
In the wake of a scandal, the Montrose family and their three daughters—Catherine, Lydia, and Emeline—flee Boston for their new country home, Willow Hall. The estate seems sleepy and idyllic. But a subtle menace creeps into the atmosphere, remnants of a dark history that call to Lydia, and to the youngest, Emeline. Continue reading "Review: The Witch of Willow Hall by Hester Fox" →