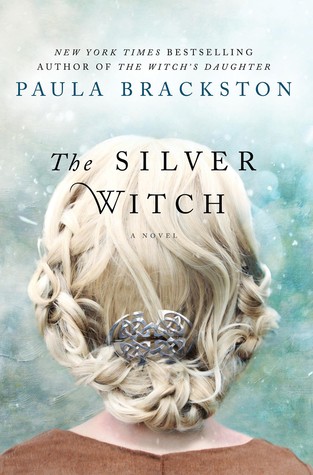 On the banks of an ancient lake, Tilda Fordwells, moves into the cottage hoping to move on with her life.
Her husband, Mat, was killed suddenly in a car accident and Tilda vows to live in the home that they had bought just before his death.
It's been a year since Mat dies, and Tilda is still struggling to move past it but hopes that moving into the house by the lake will be just what she needs.
Well things aren't quite going as planned. Being at the lake seems to have awakened something in Tilda, animals seems to be flocking to her, the lights in her house go out, and she's been having 'visions' from the past.
The vision that Tilda saw was a Celtic woman on the lake. She looked like a powerful and important figure….with white blond hair just like Tilda's. Could she be an ancestor?
The women that Tilda saw is Seren, a power shaman and witch to the Celtic clan inhabiting the lake region thousands of years ago. She is also a favorite of their price.
Seren's story is full of foreshadowing and a tragic end to a tender love story…..but it is also full of dark magic. There are dark powers at work trying to unseat Seren's as the prince's favorite.
The same dark magic that brings about Seren's fate, continues to inhabit the lands around the lake even still. Tilda must find out what the dark power wants and how to end it but how? Tilda is timid and still struggling with grief.
Insert romantic interest, Dylan. Dylan is instantly attracted to Tilda, and he helps heal her broken heart and embrace the powers that she struggles to control so she can defeat the darkness threatening to consume them.
I am in serious, serious cover lust with this novel. Paula Brackston always has such great covers for her 'witch books' and this one is my favs to date! I have really enjoyed Brackston's witch books, they are always a fun little escape for me, not overly complicated but they have a solid story mixed with a little romance….not to mention I love books with magic.
For me personally, I still liked The Winter Witch the best, the chemistry and romance between those characters really hooked me. The Midnight Witch was alright for me but didn't have the same chemistry that the first book had, so I had high expectations for this one.
I loved the Celtic angle and setting of this story! The duel story lines alternating between Seren and Tilda was fun. I liked how their stories meshed and complimented the other.
Tilda had a lot of room for growth. She started as this timid, almost 'broken' heroine so she had a lot of room to grown into her character which I really liked. While at first I wasn't a big fan of her, about a quarter of the way through she started winning me over and developed into this strong, independent, powerful woman. I really really liked watching her evolve.
The romance between Tilda and Dylan while sweet, almost seemed too soon. I felt like it might have worked better if Tilda moved into the house ready to move on, I didn't feel like she was really 'ready' for a new love in her life based on how she was in the beginning.
Dylan was a solid love interest, honorable, kind, and unconditional in his feelings. As a romantic interest he was wonderful. I wish there had been more sexual tension between him and Tilda though, he seemed so open to a relationship with her…..which on one hand I liked but on the other I felt like there could have been more tension.
The story started a little slow for me, I was eager to learn more about Seren and it just seemed like the beginning drug on longer than necessary.
Overall though I did like this book and felt that it was 'good', it didn't blow my mind but it was good and I would continue reading more books by her. I was interested in the story and the character development enough to continue reading it. If you liked Brackston's other books then you will probably enjoy this one as well!
Challenge/Book Summary:
Book: The Silver Witch by Paula Brackston
Hardcover, 320 pages

Expected publication: April 21st 2015 by Thomas Dunne Books

Review copy provided by: Publisher in exchange for an honest review
This book counts toward: NA
Hosted by: NA
Books for Challenge Completed: NA
Recommendation: 3.5 out of 5
Genre: Historic fiction, romance, witch lit, magical realism, pararomance
Memorable lines/quotes:

Still I do not trust myself to speak, for a woman's heart can be a faithless mistress of her mind, and her tongue is more than able to betray both.