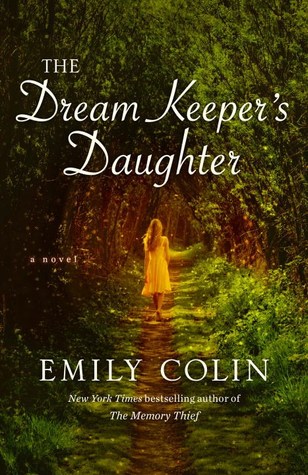 This book has a lovely cover which is what caught my eye enough to read the description as well.
I am a huge fan of authors like Menna van Praag and this one is marketed to fans of her work so I instantly felt like this one was worth a read…….eye catching cover and the promise of a time slip romance, easy yes for me.
Eight years after the unsolved disappearance of her boyfriend Max Adair, archaeologist Isabel Griffin has managed to move on and rebuild her life with her young daughter, Finn, her last tie to Max. But after a series of strange incidents, Isabel begins to wonder if Max might still be alive somewhere, trying to communicate with her.
She has no idea that the where isn't the problem—it's the when. Max has slipped through time and place, landing on his ancestral family plantation in 1816 Barbados, on the eve of a historic slave uprising.
As Isabel searches for answers, Max must figure out not only how to survive the violence to come, but how to get back to his own century, the woman he loves, and the daughter he has only ever met in his dreams (summary from Goodreads).
There were things that I really liked about this one, but there were things that were problematic for me as well.
First, let's start with things that I liked. I liked the setting and time travel theme. This book was set in Colonial Barbados and I LOVED that I stumbled upon a book set in this exotic location and unique time period. Sometimes an unfamiliar location or time period don't work well in novels….people like a reference point or a place that they are somewhat familiar with and I've noticed that obscure islands don't always work in some stories. But in this case I thought it worked nicely. I have never been to Barbados and I know next to nothing about the Colonial era particularity in that part of the world, but with the author's hand I could get a basic feel for the island and I liked how it played a part in the story.
The main characters were engaging and I liked them just fine. It was clear that the author went to great extent to make them appealing to readers. I liked how the story was told from two perspectives (Isabel and Max), I thought it gave the audience a well rounded perspective about what was happening not to mention they were a little quirky which I found fun. I also liked that Isabel was an archaeologist, that's just not a common profession in some books so I thought that was interesting and I liked it and thought it was fitting for the story.
Though there were things I liked, there were other things that I just didn't. I think what got me was the over done sex. Before you roll your eyes and call me a prude, I want to go on record and say that I have zero problem with graphic sex in novels….when it serves a purpose. Or if the book is marketed as purely an adult romance novel. Sure this book is labeled as a 'romance' genre on Goodreads, but there is a difference between romance, and ROMANCE. This is the latter.
It would have been fine if it had suited a purpose but I didn't think in this case it served a purpose to the overall story. I also saw a lot of other reviews that felt the same way. The first half of the book pretty good and had it continued the same way for the second half of the book, I think it would have been better but the second half just went in a completely different direction that the first part of the book.
Basically I liked this book but I didn't love it. I think there were some things that the author missed the mark on a little (one being the overuse of sex for no greater purpose in the novel) and I just think overall it could have been better. But that said, I liked her writing style and I was intrigued by elements of the story and mostly entertained so I would recommend it and read other books by her.
Challenge/Book Summary:
Book: The Dream Keeper's Daughter by Emily Colin
Review copy provided by: Publisher/Author in exchange for an honest review
This book counts toward: NA
Hosted by: NA
Books for Challenge Completed: NA
Recommendation: 3 out of 5
Genre: romance, time travel, mystery
Memorable lines/quotes: