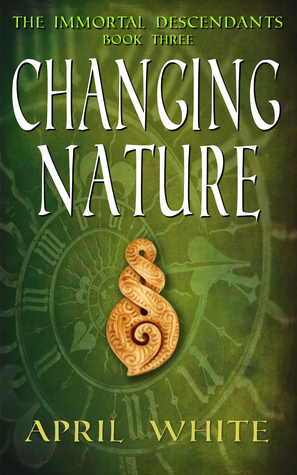 The Immortal Descendants has been one of my most favorite new series over the last year or so. I absolutely love the world that the author has created.
Each book moves the story forward and the world and the premise of the story, characters, and plot are all unique but yet work so well together.
In this third book, we find 'Clocker' Saira and Archer enjoying a summer of romance when suddenly Immortals start being kidnapped.
The 'Mongers' will do anything to gain power and control over the other descendant families, especially after they target a powerful shifter.
Saira and Archers (along with the rest of her crew) must travel back in time again to track down their nemesis, Bishop Wilder. This time they find themselves in Paris…..1429.
At that time, Paris is anything but the city of love that it is today. The city is besieged by marauding wolves led by a fanatical peasant girl who will be known in history as Joan of Arc.
Continue reading "Review: Changing Nature (The Immortal Descendants #3) by April White" →