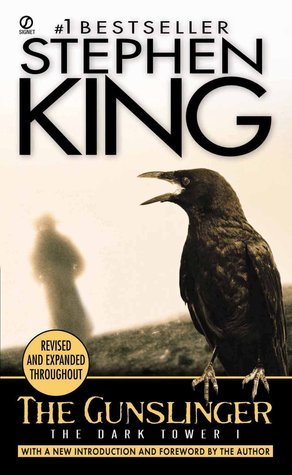 Well it was bound to happen at some point in my literary review career…..the dreaded DNF (did not finish) tag. But little did I know that this would happen to one book that I was convinced I would love.
When I finished the A Song of Ice and Fire AKA Game of Thrones series, I was longing for something similar and just as epic. I can't tell you how many times The Dark Tower series was recommended…..countless times.
I have it in paperback and on my iPad, that's how much I wanted to read it. I even waited until the mood was perfect and I was ready to get into an epic. And with the first trailer for the film being released recently, I knew the time was right for me to start this one.
So on a rainy spring Saturday morning, I sat down to start this long awaited novel….and then it happened…..the question looming in my mind…..what the f*ck am I reading?
Continue reading "Review: The Gunslinger (The Dark Tower #1) by Stephen King" →